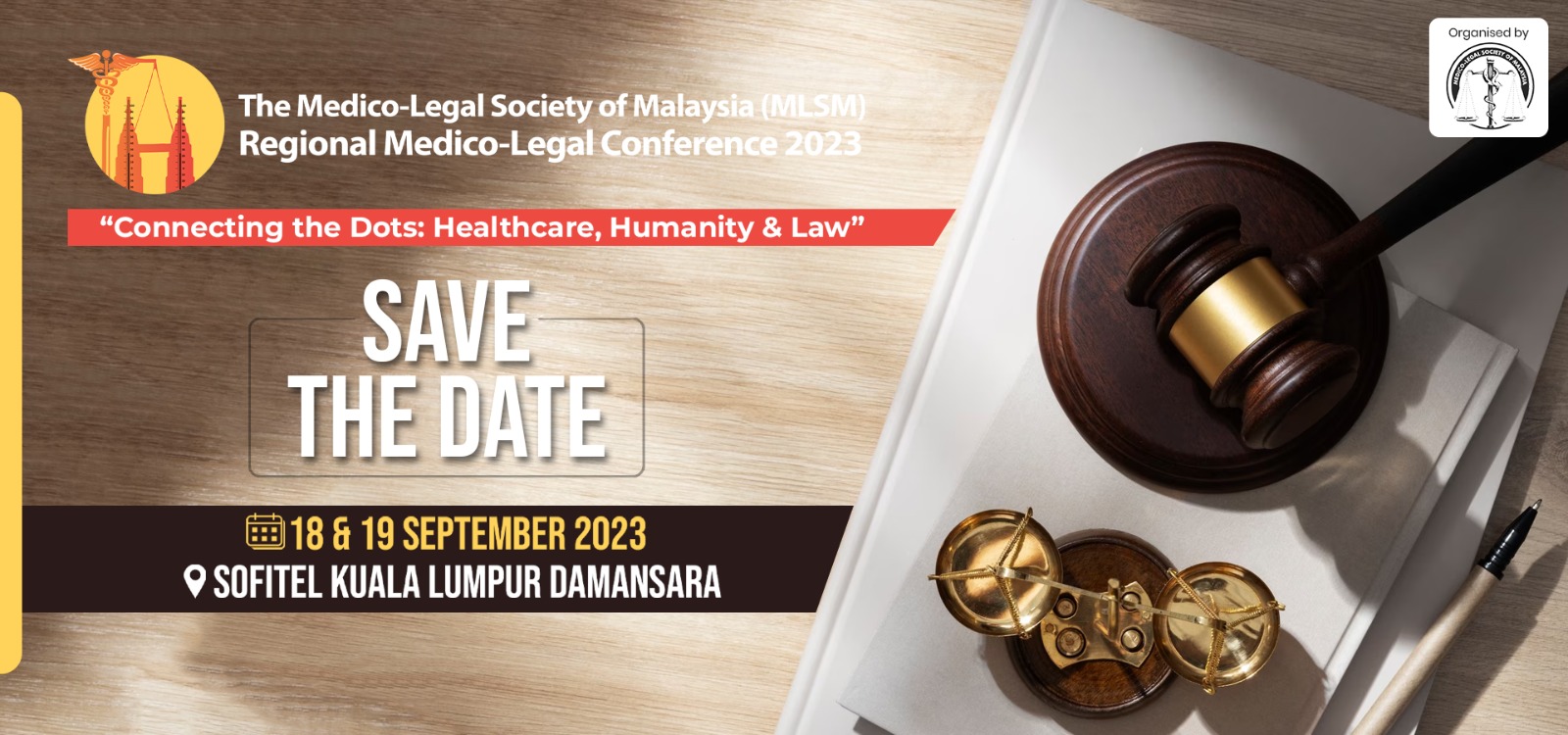 Regional Medico-Legal Conference 2023
Date: 18th & 19th September 2023
Venue: Sofitel Kuala Lumpur Damansara
Invitation to support: the Regional Medico-Legal Conference 2023, 18-19 September 2023
The Medico-legal Society of Malaysia is delighted to announce its annual national conference this year entitled the Regional Medico-Legal Conference 2023 (MLSM 2023). The conference will be held on the 18th & 19th September 2023 at Sofitel Kuala Lumpur Damansara. The conference will be focusing on trending medico-legal issues and will provide an occasion for intellectual discourse as well as high value networking opportunities for all who will be attending.
In view of this, we would like to extend a formal request to Malaysia Urological Association for your support in the publicity of MLSM 2023. Participation from members of Malaysia Urological Association will provide them with an opportunity to participate, gain valuable insights, and contribute to the discussions on legislative reforms, real-life issues in medical practice, and patient well-being.
We kindly request your support in promoting the MLSM 2023 conference across all your media platforms. By sharing our conference details, updates, and registration information, you can help us maximise visibility and engage a broader audience of professionals and students within Malaysia Urological Association. Your support will play a crucial role in generating enthusiasm and driving participation, ensuring a vibrant and successful event.
We herewith attached promotional materials for your kind assistance to disseminate the announcement to all your social media and to display on the website too. Should you require a different format for your website do not hesitate to let us know.
We thank you kindly and look forward to your favourable response. In the meantime, if you have any queries, please feel free to email the congress secretariat at secretariat.mlsm@gmail.com.
Thank you very much in advance.
Shanti Abraham
President
Medico-legal Society of Malaysia