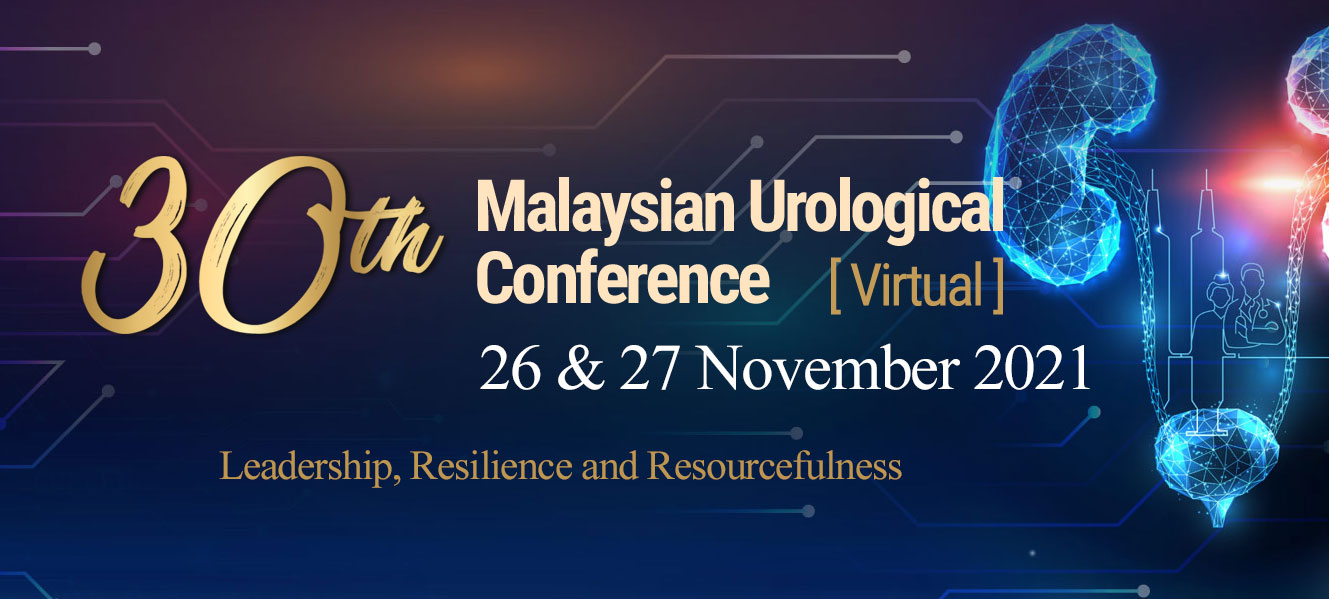 30th Malaysian Urological Conference (Virtual)
Dear friends and colleagues,
The Malaysian Urological Conference (MUC) will be celebrating the 30th edition of the meeting this year through a fully virtual platform. In 2020, due to the uncertainties of the Covid-19 pandemic, the conference had to be conducted virtually, for the first time in the history of MUC. Although many conference participants and industry partners are hoping for a return to normality this year with more social interactions, unfortunately, it is not to be.
Nevertheless, for 2021, the Organising Committee has worked hard towards restoring some form of normality for a conference proper. On behalf of our Committee, we would like to invite all online delegates, both local and abroad, to enjoy the nine themed-plenary and ten symposium sessions, including the Nursing Symposium. We also welcome abstract submissions and encourage all participants to vie for the prizes of best poster and video presentations.
This year, we have chosen the theme, Leadership, Resilience, and Resourcefulness, which aptly reflects our desire to forge ahead to celebrate the art and science of urology, by reinstating and establishing new alliances with various urological entities and industry players, whilst optimising the use of information technology.
Best wishes and stay safe.
Organising Chairmen
The 30th Malaysian Urological Conference (Virtual)